Date: Saturday Feb 25, 2017, 9:00 am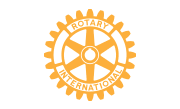 DG Neville John has initiated a District Rotary Showcase Programme in this 2016-17 Year. There will be three (3) Showcases. Their aim is to exhibit the wide breadth of Rotary District 9800 contributions to the Local Community and Internationally and off course to attract New Members.
View ...
No upcoming meetings found
Venue
We meet Mondays at 6:00 PM, Quaff Restaurant, 436 Toorak Road Toorak, Vic 3142 Australia.